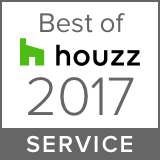 Passionate about design and quality
Amanda Gregory Soft Furnishings is an award-winning business dedicated to the creation of high quality, bespoke, handmade soft furnishings for your home.
We are passionate about what we do, ensuring high standards of workmanship, care and attention to detail in all that we make.
We offer a friendly, professional and personal service from initial consultation, style, colours, fabric choice, and making, to delivery, fitting and installation.
Call 07714 473451 to request a free estimate.
We work with a wide range of high quality
British fabrics suppliers.